WSD High School in northwest Winnipeg
July 12, 2023
Announcement, Community, News Story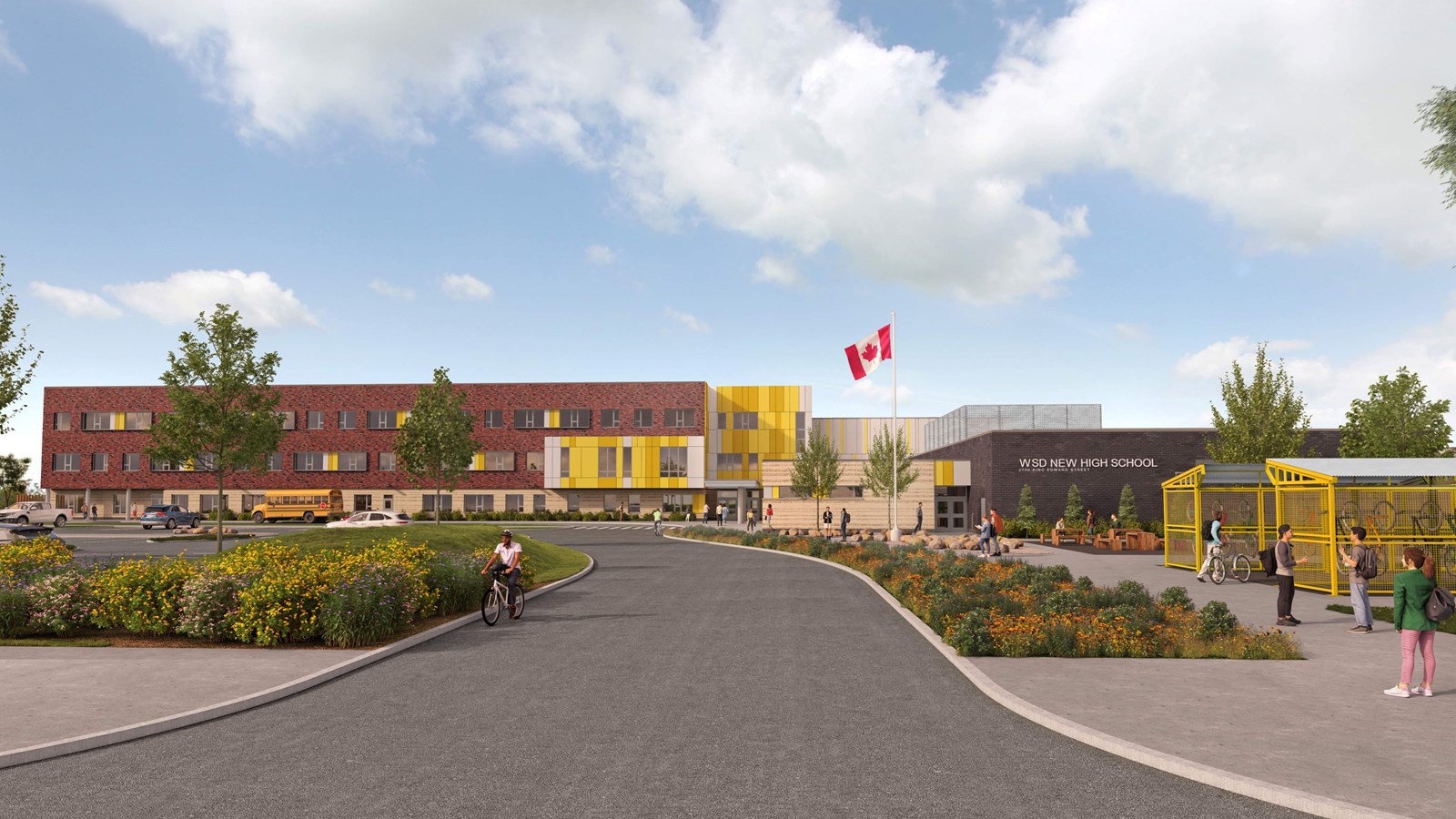 Winnipeg School Division will soon see a new high school built in the northwest corner of the division.
The high school, which has not yet been named, will be located at the corner of King Edward Street and Commercial Avenue.
It will be a dual-track French Immersion Grade 9 to 12 school for up to 1,200 students.
Opening date
Opening date is yet to be determined, however, a two to three-year planning and building cycle starting in November 2023 can be anticipated.
Catchment
The catchment area of the new high school has not yet been defined, however, if space allows, students may attend from any part of Winnipeg School Division as a school of choice student if they do live outside the catchment area.
School features
Features included in plans for the three-storey, 170,000 square foot school are:
modern science labs for physics, chemistry and biology;
STEM (science, technology, engineering and math) classrooms;
a home economics room;
an art room;
computer classrooms;
a library and common area;
a large gymnasium and fitness room;
a multi-purpose room; and
spaces for band, choir, drama and dance.
The school will also be home to student support areas such as guidance and life skills suites. As part of the project, there will be vocational spaces for:
culinary arts;
foods and nutrition;
graphic communications;
a manufacturing and construction lab for woodworking;
environmental design, plumbing and pipe trades; and
drafting and design technology.
"The board is extremely pleased on behalf of our families living in the area of École Waterford Springs School. The addition of a new French immersion high school has been highly anticipated because of the large population growth in that area," said Betty Edel, chair, Winnipeg School Division. "We look forward to engaging the community on the plans for the school site."
Daycare
As part of the Manitoba government's ongoing commitment to expand access to inclusive, affordable child care for Manitoba families, the project also includes the construction of a new 74-space child-care centre.