Protecting Mother Earth with a Litter-Less Dining Idea: Feast Bundles
May 1, 2023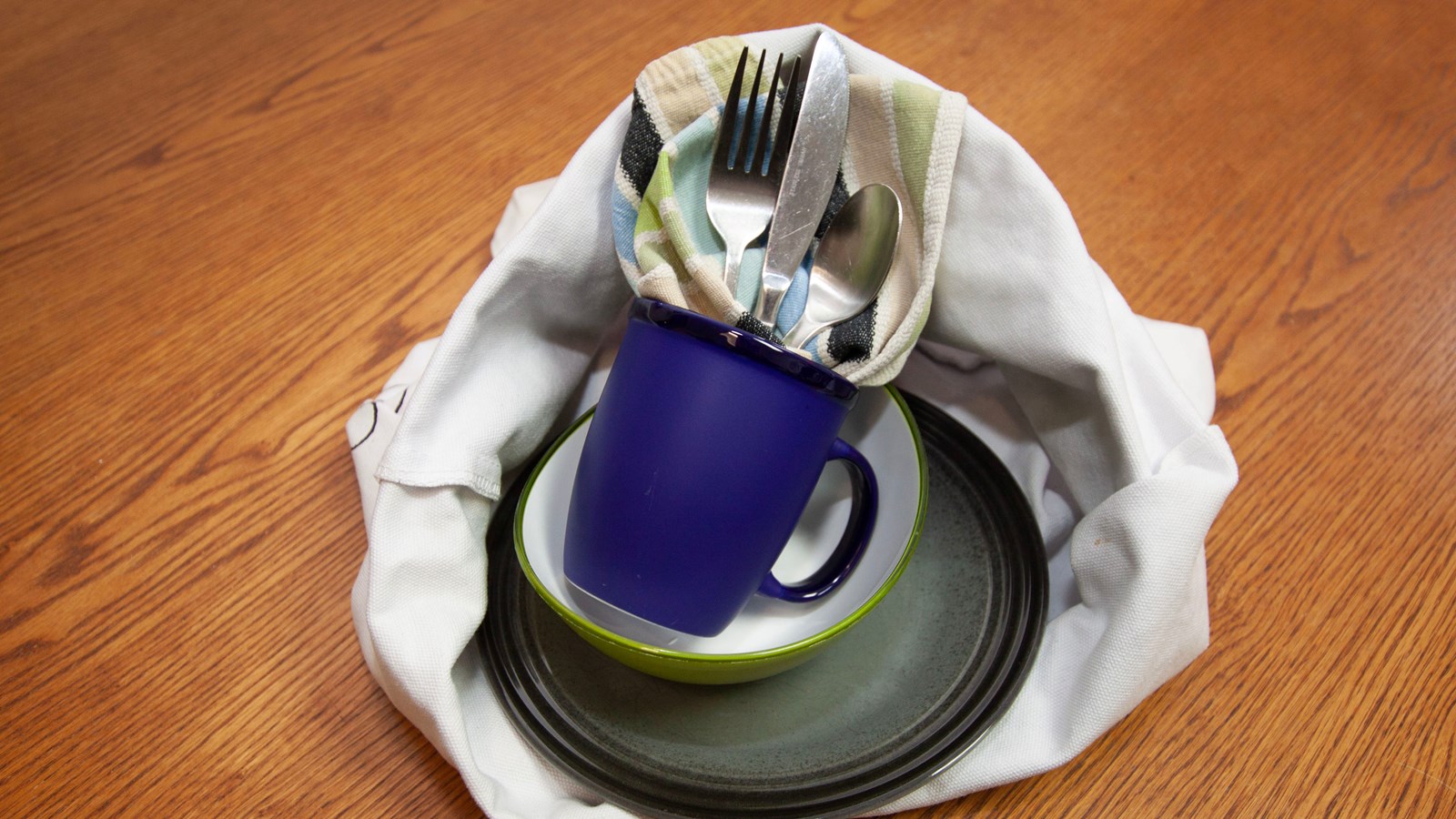 Long before Earth Day was established, Indigenous peoples were practicing sustainable ways of living—every day—including creating and using a feast bundle. A feast bundle is a bag you use to bring your own plate, bowl, and utensils to a feast or gathering. The feast bundle encompasses both the environmental benefits of having a bag, as well as the responsibilities one has to Mother Earth and the community.
Single-use items, like plastic plates and utensils create waste and end up in our waterways and landfills. Indigenous peoples have been traditionally taking care of the land and living in a reciprocal relationship with Mother Earth which include naturally sustainable practices like the feast bundle.
By creating and maintaining your own feast bundle bag, whether that be by keeping your bag clean or repairing any rips, you are already taking responsibility for yourself and not expecting others to provide for you.
Feast bundles are a great basis for litter-less dining, and anyone can make one. They can be as simple as taking unused or mismatched dishes and cutlery and wrapping them in the cloths, so they don't break, then sliding them into a bag or a pillowcase.
Keep your feast bundle close and take it to every event and gathering as an easy, inexpensive way to do your part for Mother Earth and the community this Earth Day, and every day.
For more ideas on how to mark Earth Day visit https://earthday.ca/suggestions-of-activities